Welcome back to the Dad So Hard Podcast! On this week's episode, Vinnie and Danny discuss and debate swim training their kids.   Is Swimming the most difficult sport?   What advantages does an above ground pool have? any?  Danny considers installing a pool, Vinnie disagrees.  Which 2018 pool trends do they love, hate and can't be bothered with.  All this and more!
As always, follow on Instagram @DadSoHardPodcast, Like on Facebook @DadSoHardPodcast and find us on Twitter (@DadSoHardPod).   These two dads love fan mail!  Email them at DadSoHardPodcast@gmail.com.  Tell your friends & coworkers to subscribe and don't forget to leave us a review!
Recorded at the official Dad So Hard Podcast Studios, New York City July 2018.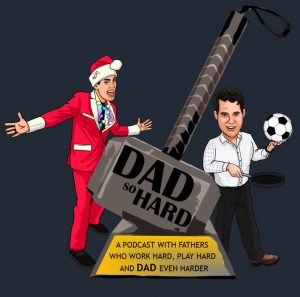 .
Podcast: Play in new window | Download